to raise funds for Motcombe Primary School
When we started organising the first Santa Run we tentatively hoped for 100 participants so couldn't believe how popular the event became with over 300 entrants in our first year. The event has grown, gathering more and more support from the local community as it has done so. In 2019 we had 350 entries and raised over £4000 for the school.
The organisation of the Santa Run is not done by professional event managers but by a team of busy working parents.  We benefit hugely from the professional skills of our many supporters, from the graphics and web design to the first aid and race marshals.  So many people give their time and expertise to make the event happen safely and successfully and we are incredibly grateful to all these wonderful people.
We raise money through sponsorship, donations and through the race entry fee. We have been delighted with the support we have had from local businesses, please check out our sponsors below for more details. We keep our costs low which means we are able to maximise funding for school projects such as the spiritual garden and outdoor learning spaces.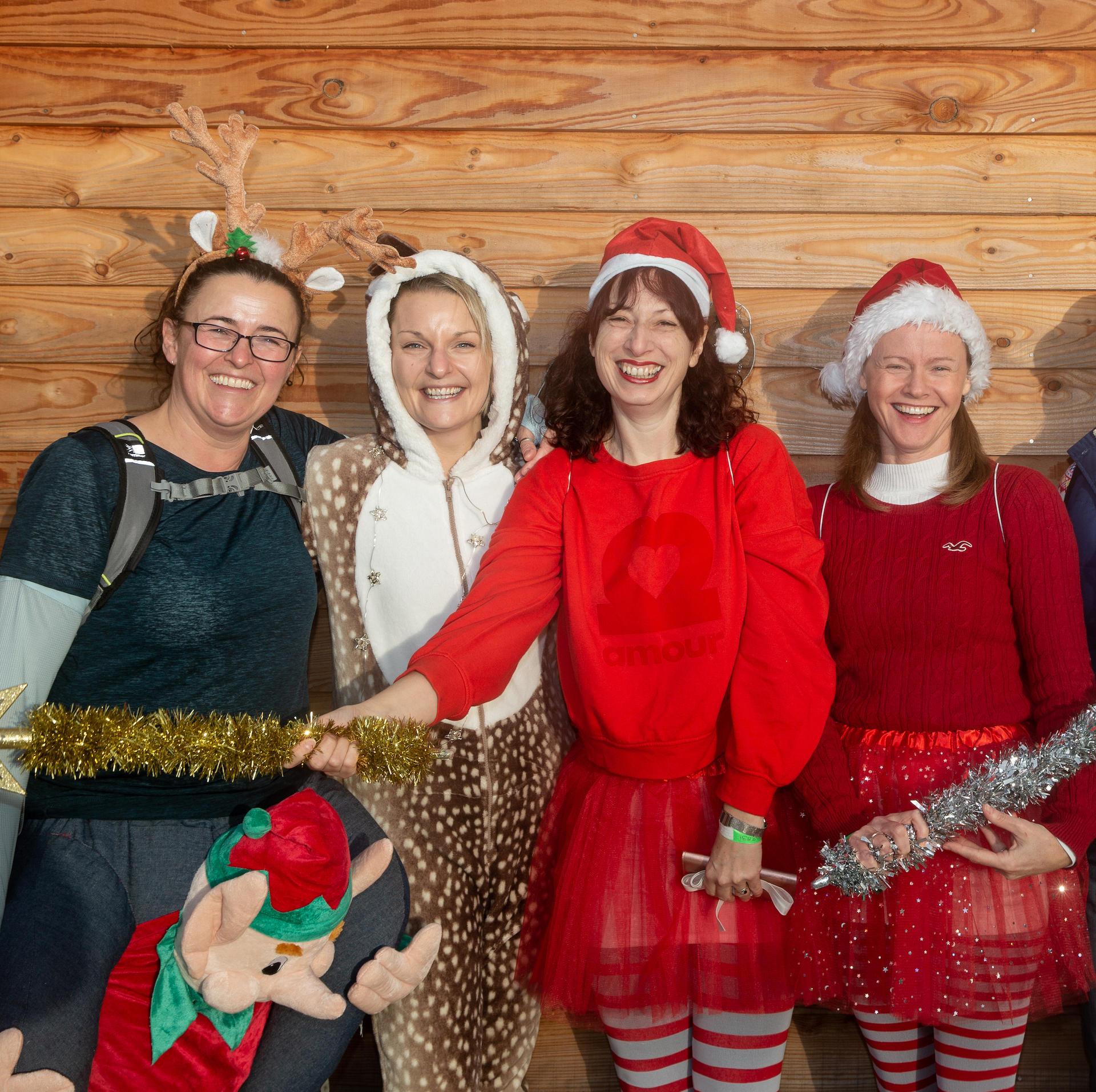 Four of the fabulous staff from Motcombe Primary School"
Thank You to the team of helpers on the day
Thank you those who have donated prizes